RELAX Face + Body Oil
Regular price $79.00 Sale
RELAX Calming Face + Body Oil
RELAX is made from a select combination of botanical oils and oil extracts formulated to work together to provide intense hydration for dry damaged and moisture-depleted skin while promoting relaxation, calmness and aiding sleep.
RELAX combines the relaxing scents of Lavender and Clary Sage, balanced with the scents of Rose Geranium and Ylang Ylang. This combination helps promote feelings of peace, well-being and calmness.
Top Notes: Lavender
Heart Notes: Rose, Geranium, Clary Sage
Base Notes: Ylang Ylang, Tansy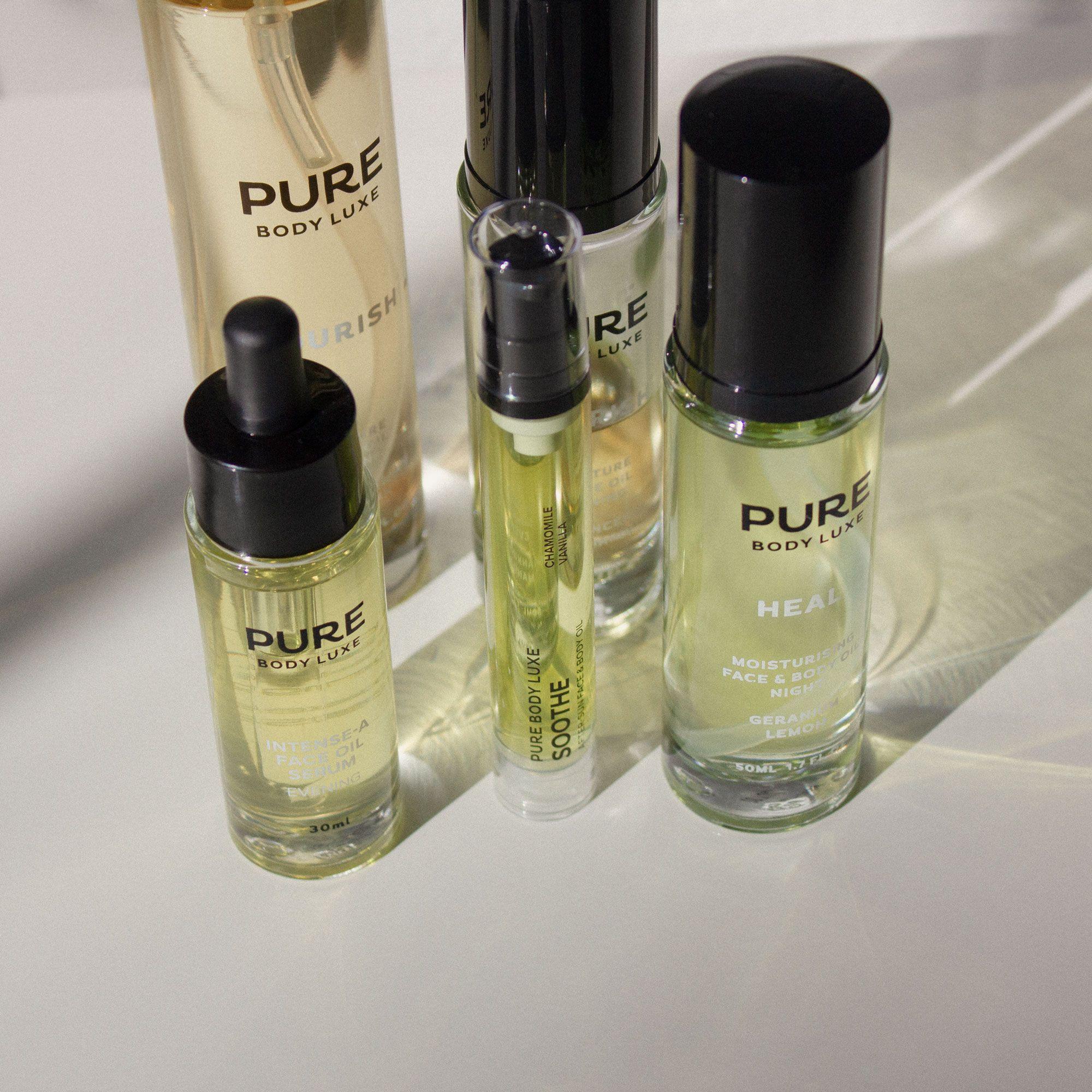 WHY WE LOVE IT
Perfect for all skin types
Soothing and healing properties
Reduce the effects of aging
Suitable for dry skin
Combats fine lines and wrinkles
Promotes a healthy, calm disposition to minimise stress
Facilitates rest and sleep
INGREDIENTS
Coconut oil, Aloe Vera oil extract, Camellia (Green Tea) oil, Apricot Kernel oil, Watermelon Seed oil, Argan oil, Kiwi Seed oil, Echium oil, Shea oil, Avocado oil, Hemp Seed oil, Vitamin E oil, Clary Sage oil, Lavender oil, Orange oil, Rose Geranium oil, Tansy oil and Ylang Ylang oil.

HOW TO USE
Use RELAX liberally on face, neck, arms, torso, legs, feet or anywhere you need a relaxing massage or extra moisturisation and skin conditioning. Ideal for use just before you go to bed to encourage a good night's sleep. Ideal for promoting relaxation and calm.