EVOLVE Face + Body Oil
Regular price $79.00 Sale
EVOLVE REJUVENATING FACE + BODY OIL
EVOLVE is made from a select combination of botanical oils and oil extracts that work together to promote a healthy cellular environment to rejuvenate dermal layers of the skin and provide intense anti-aging hydration, skin rejuvenation and skin brightening.
EVOLVE is a beautiful blend of frangipani and geranium oils with subtle hints of rosewood, fennel seed and tansy oils. This deliciously layered floral scent has woody undertones that focus and balance the aroma.
Top Notes: Frangipani
Heart Notes: Geranium, Rosewood
Base Notes: Fennel, Tansy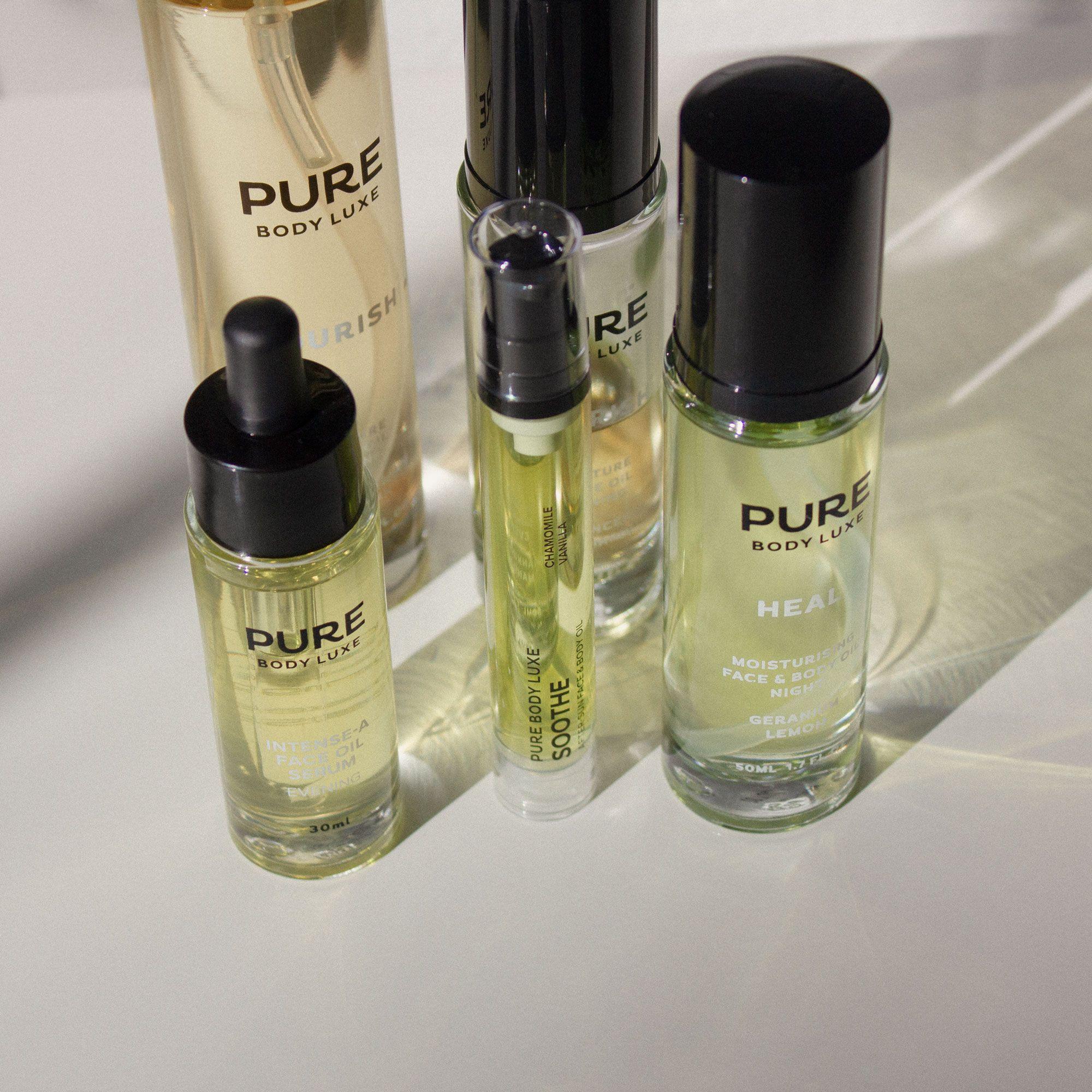 WHY WE LOVE IT
High in antioxidants
Rebalances the skin's protective barrier
Soothes skin, moisturises dry patches
Tackles the appearance of fine lines & wrinkles
Reduces the appearance of skin spots & scars
Easily absorbed and lightweight
Non-greasy formula
Leaves skin smooth and glowing
INGREDIENTS
Coconut oil, Apricot Kernel oil, Aloe Vera oil extract, Camellia (Green Tea) oil, Watermelon Seed oil, Argan oil, Shea oil, Kiwi Seed oil, Echium oil, Avocado oil, Fennel Seed oil, Frangipani oil, Geranium oil, Hemp Seed oil, Rosewood oil, Vitamin E oil and Tansy oil.

HOW TO USE
Apply 2 drops of EVOLVE face and body oil on cheeks, forehead, chin and temples in the morning and at night
Apply thoroughly over arms, legs and body as part of your daily self-care ritual to help maintain full-body skin nourishment
Apply extra layers to skin spots and scars
Use day and night