BEAUTY SALON + HOLISTIC SKIN CLINIC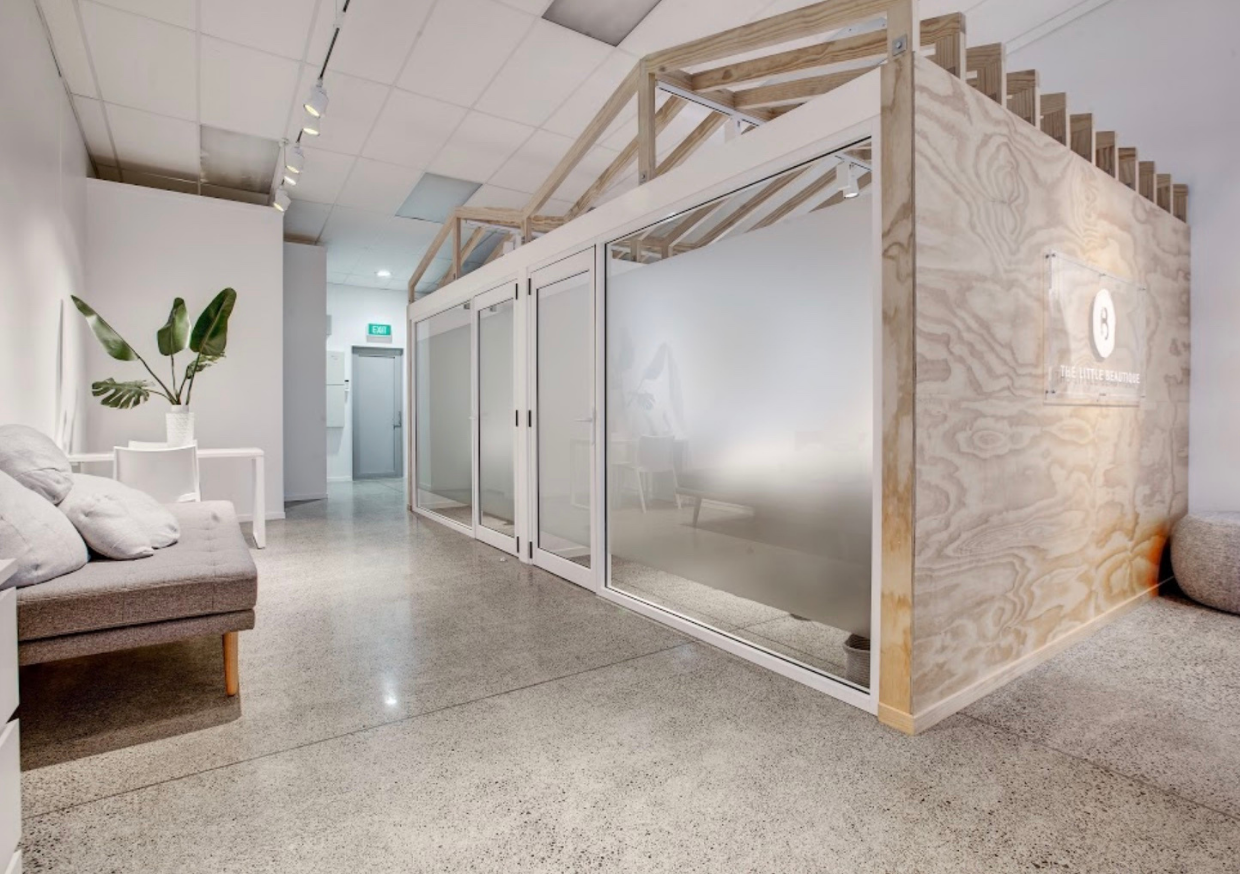 Our Philosophy
The beauty industry can be a dirty place which is why at The Little Beautique, our brand was built with our values in mind. We believe in delivering top quality service and products to clients while focusing on natural and sustainable practices.
We curate the best products that are not only amazing for your skin but are holistic, natural, ethical and cruelty free. Which means you can enjoy looking after yourself, guilt free.
The Little Beautique has been part of the local community here in Whangaparoa Auckland since 2015 and we have built a loyal following of people that not only love what we do, but love what we stand for.
Through years of experience and thousands of clients, we know that everyone has diverse needs when it comes to getting the best skin. We provide expert support, products and treatments and can develop a customised programme just for you.
A full list of services and pricing can be found via the treatment menu tab. Alternatively if you aren't quite sure what you need, we offer a skin consultation service with the cost of the service redeemable on product. This means you can have one of our skin experts guide you through how best to look after your skin requirements and provide expert recommendations on the treatments and products that would be best for you.
Claire
how did you get into the industry?
I worked in the health sector and saw what a positive impact looking good and feeling good could have on my patients lives and I wanted to be part of it! As therapists we have one foot in the medical world and one foot in the holistic world. It's a great place to be!
What's your favourite treatment?
At the moment I'm obsessed with my Dermalux Light treatment. Non invasive and works on all skin types and a great mood booster!
One product you can't live without?
Osmosis Stemfactor Growth Factor Serum is my best friend.
Drink of Choice?
Feijoa Sparkling water!
Whats your best beauty tip?
Be kind and positive. Your emotions create tiny micro expressions and these in time will create your lines and wrinkles as you age. I want to be the happiest looking 80 year old!
Zoe
How did you get into the industry?
I've always had a love for makeup and beauty since I was a little girl. I loved how confident and beautiful makeup made me feel and I wanted to be able to do that for others, so I pursued makeup artistry which lead me to beauty therapy.

What's your favourite treatment?
110% brow lamination! 

What product can't you live without?
Osmosis Quench Nourishing Moisturiser & Protect Sunscreen combo!

Your go to drink?
G&T's 

What's your number 1 beauty tip?
moisturiser is god sent! Use it to hydrate your skin for a natural no makeup day/night, or to prep your base before applying makeup. 

Jayne
How did you get into the industry?
Currently finishing off my studies at Elite School of Beauty. (1 month to go!)

What's your fav treatment?
Facials! With a close second of Waxing!

One product you can't live without?
Osmosis Correct Preventative Retinal

Drink of choice?
Pink gin 

What's your best beauty tip?
Hydrate inside and out

Ready to visit?
Our salon is located in Whangaparaoa on the beautiful Hibiscus Coast nestled amongst other fabulous local businesses with plenty of parking.
Open Monday - Saturday
I went looking for all natural beauty skin care to replace all the chemicals in my products and I found Claire at The Little Beautique!
Can't say enough great things about this beautiful salon and the wonderful team. I am loving all the new products that have been prescribed for what my skin needs and I am officially CONVERTED! I will never revert back to the products I used before as my skin has never been better!!
Thanks so much!
I have quite allergic skin that I have a lot of problems with so I am always nervous to try new products on my skin. I have a lot of redness and I can break out in sore itchy patches if I have ingredients that I am allergic to. You helped me so much and I am really happy with how my skin is now. All the girls were so nice and my skin is looking and feeling so much better. 
Thanks girls!