People 4 Ocean SPF 30 Sunscreen Nourish
Regular price $77.00 Sale
Reef Safe, water resistant, broad spectrum 100% natural nourishing sunscreen with a semi matte mineral finish. Infused with carrot pigments and organic oils. 
Sustainably made in Australia. People 4 Ocean donate $1 from every bottle to reef conservation.
Good for you and good for the planet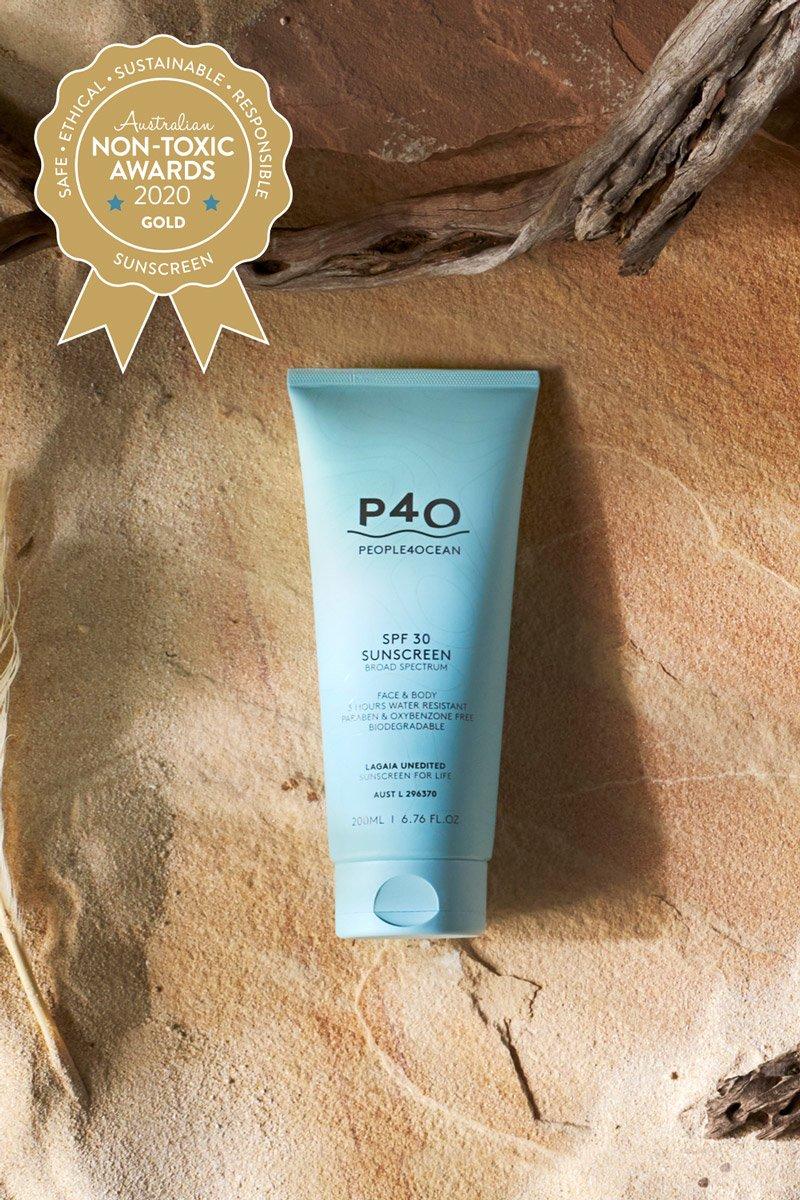 WHY WE LOVE IT
Natural, sustainable, cruelty free and stylish this sunscreen ticks all the boxes. The carrot pigments tone down the white often associated with zinc based sunscreens and because it hasn't been diluted like other brands on the market a little goes a very long way.
Best of all People4Ocean donate $1 from every bottle to reef conservation to protect our oceans for future generations.
INGREDIENTS
Active: Zinc Oxide 220mg/g Inactives: Caprylic/Capric Triglyceride, Grape Seed Oil, Beeswax, Shea Butter, Candellila Cera, Soybean Oil, Glyceryl Isostearate, Polyhydroxystearic acid, Jojoba Seed Oil, Vitamin E, Safflower Seed Oil, Lavender Oil, Ylang Ylang Flower Oil, Patchouli Leaf Oil, Vetiver Root Oil, Geranium Oil, Cucumber Fruit Extract, Carrot Root Extract, Beta-Carotene, Rose Hip Fruit Oil.
HOW TO USE
Apply evenly 20 minutes before sun exposure and reapply every 2 hours. Remember a little goes a long way so start with a pea sized amount and build.