Catalyst AC-11 DNA Repair
Regular price $245.00 Sale
Catalyst AC-11 (Level 3 DNA Repair Serum) activates DNA repair of our own cells. It is a powerful repair botanical that helps reverse aging in the skin, reduce pigmentation and scar tissue. Helps to aid skin function for a more youthful appearance, boost collagen and elastin. It also helps to even skin tone and texture.
Zinc Finger (patent technology) provides the tools the skin needs to repair DNA and cellular damage, as well as stimulate collagen production. Catalyst AC-11 is the most potent version because it contains higher levels of Zinc Finger Technology and the research-proven DNA repair tool known as AC-11. AC-11 has been shown to increase DNA repair by 33%. In addition to the increase in potency, this version of Catalyst contains Aloe, Zinc and Vitamin E which makes it more soothing. The combination of technologies makes this a remarkable product for aging, capillaries, pigmentation, skin tags and more.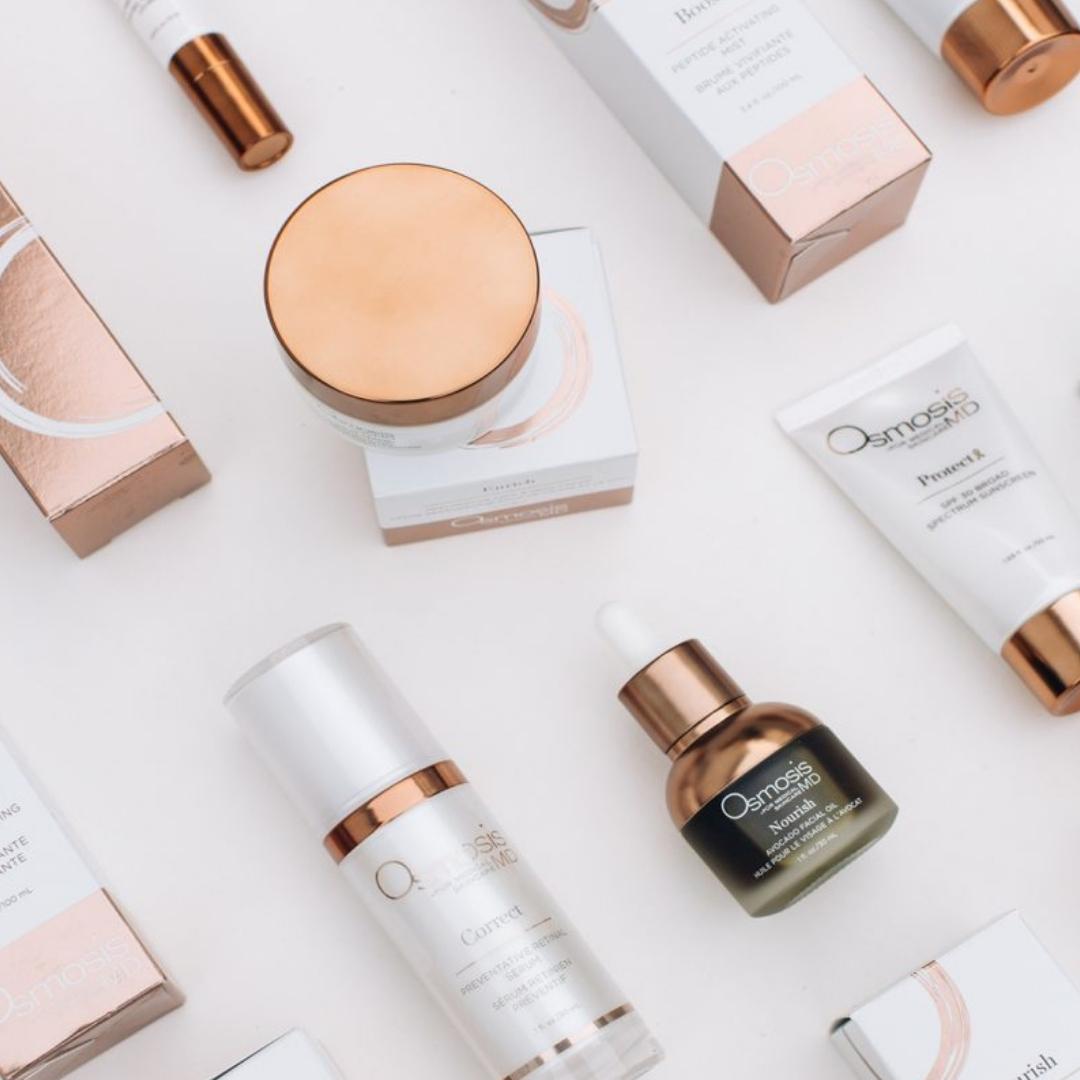 WHY WE LOVE IT
If you want a skincare product that goes above and beyond the basics of a daily skincare regimen, Osmosis Skincare's Catalyst AC-11 DNA Repair System is the answer.
It might have a complicated name, but that's because it's doing a lot of complicated work. Osmosis DNA Repair System does exactly what it says: it repairs your genetic material!
This DNA serum uses a complex range of serums and proteins that makes your DNA healthier. Its patented formula activates your natural zinc finger remodelling process which is a critical part of DNA repair. Which is great news for your skin structure. The result is fewer wrinkles, stronger collagen, and healthier skin cells. Even one application of Osmosis Catalyst will result in better looking, healthier skin. And the best thing is that its suitable for all skin types.
INGREDIENTS
Water (Aqua), Sodium Bicarbonate, Ketoglutaric Acid, Ascorbic Acid, Glycine, Propanediol, Proline, Lysine HCI, Aloe Barbadensis Leaf Juice, Hydroxypropyl Starch Phosphate, Alanine, Zinc Gluconate, Citrus Grandis (Grapefruit) Peel Oil, Glycerin, Copper Gluconate, Acetyl Cysteine, Tocopheryl Acetate, Aloe Barbadensis Leaf Juice Powder, Hydrogenated Phosphatidylcholine, Lonicera Caprifolium (Honeysuckle) Flower Extract, Lonicera Japonica (Honeysuckle) Flower Extract, Magnesium Chloride, Polyglyceryl-4 Caprate, Xanthan Gum, Benzyl Alcohol, Micrococcus Lysate, Potassium Sorbate, Natural Fragrance/Parfum.
Recyclable, Leaping Bunny Approved, Vegan, and Gluten-Free.
HOW TO USE
On clean skin, apply 1-2 pumps morning and/or evening. Spritz our Nutrient Activating Mist and gently massage into skin. Follow with additional serum(s) and moisturizer if needed.
PROFESSIONAL TIP: Put a drop of the serum on a band-aid, place over a skin tag or pigmented area, and let sit overnight to deliver a concentrated dose in a targeted area.